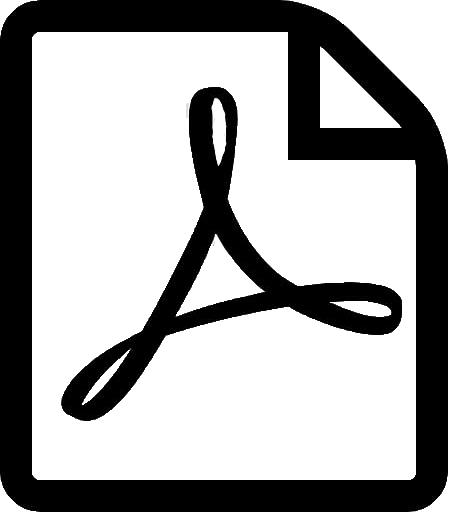 Gaurav Bhalla


Partner: Cyber Law & IP Practice
Gaurav has significant experience in the field of intellectual property laws, cyber laws as well as data privacy laws.
In the field of cyber laws, Gaurav has experience in advising Clients on various issues pertaining to information technology (IT) laws, including drafting and negotiation of software licencing and website development agreements. He has assisted Clients with drafting agreements such as shrink wrap agreements, click wrap agreements, software licence and maintenance agreements, hardware maintenance and system supply agreements, access and beta test agreements, service agreements and other related commercial agreements.
Gaurav also advises Clients on identifying relevant privacy and data usage issues and the relevant process and infrastructure requirements arising out of collection, storage, analysis, management and transfer personal and non-personal data with the aim of ensuring compliance with the applicable privacy and data protection laws in India. He also helps entities in developing and implementing, processes and controls that address applicable privacy and data protection requirements in India including access to data, managing privacy and data protection policies and notices, preparing and filing local regulatory registrations, etc.
Further, Gaurav has expertise in handling Intellectual Property matters which include advising Clients on development of holistic strategies for protection and enforcement of their Intellectual Property rights (including trademarks, copyrights, designs and geographical indications). He also advises Clients on availability for exclusive use of marks and likelihood of registration, successfully overcoming objections by the Examiner or in any oppositions by third-parties and successfully challenging any third-party against infringing use of the Client's marks. He also assists Clients in their anti-piracy and anti-counterfeit operations by commissioning independent investigations and State-assisted raids, etc. In addition to this, he also advises Clients on issues arising out of manufacturer's liability, product liability, liability of e-commerce platforms, etc. under the consumer, IP and IT laws in India.
Gaurav is well-versed in prosecuting domain name dispute resolution proceedings under the .IN Domain Name Dispute Resolution Policy (INDRP) before the National Internet Exchange of India (NIXI) as well as under the Uniform Domain Name Dispute Resolution Policy (UDRP).
Gaurav assists Clients with drafting and negotiation of various types of contracts and other legal documents including advertising agreements, asset purchase agreements, assignment agreements, business transfer agreements, loan agreements, employment agreements, master service agreements, non-disclosure agreements, shareholders' agreement, technical license agreements, etc.
Expand All
Practice Area
Internet-IP; Internet Governance; Data Privacy & Protection; Databases; Data Custody & Access; E-Commerce; Websites; Electronic Communications, Networking, Convergence & Transactions; Digital & Electronic Social & Other Media; Digital Content & Data; Electronic & Digital Evidence; Information-Technology; Domain Names; Digital Rights & Licensing; Digital Signatures, Identity, Authentication Restrictions, Access, Privacy, Advertising & Censorship; Open Source & Proprietary Software & Applications; Internet Hardware; Switches, Routers & Gateways; Portals, Servers, Intranets & Virtual Private Networks; Cyber-Espionage, Cyber Crimes & Cyber Security
Licenses, Accreditations, Internships & Education
Advocate, Bar Council of Delhi
LL.M. (I.P.R.), National Law University Jodhpur
B.A. LL.B. (Hons.), Faculty of Law, Jamia Millia Islamia, New Delhi
Post Graduate Diploma in Media Laws, National Academy of Legal Studies and Research (NALSAR), Hyderabad
Recognitions, Awards, Citations & Mentions
'Tomorrow's Leader Award', International Trademark Association (INTA), 2018.
Publications & Submissions
Submission (along with Sri Lekha) dated November 27, 2020 (available here) comments to the E-Governance Group, Ministry of Electronics and Information technology (MeitY) on Draft Data Centre Policy
Submission (along with Krithika Muthuraman) dated November 21, 2020 (available here) comments to the NITI Aayog on Draft Data Empowerment and Protection Architecture
Submission (along with Sri Lekha) dated September 13, 2020 (available here) tendered to Government of India for comments to the Report on Non-Personal Data Governance Framework
'Copyrightability of Video Games' in the International Journal of Recent Research Aspects, Vol. 3, Issue 4, December, 2016 (with Huma Mehfooz)
'Trade Dress Protection for Websites: Is it a Viable Solution' in the International Journal of Institutional & Industrial Research, Vol. 1, Issue 1, January-April, 2016 (with Huma Mehfooz)
'The interplay of the principle of 'Permanent Sovereignty over Natural Resources' with the doctrine of 'Pacta Sunt Servanda" in the Indian Journal of Legal Philosophy, Vol. 2, Issue 2(1), April–June, 2014 (with Sanjana Tikkoo)
Speaking Engagements & Related Events
Invited as a judge at the 8th National Client Counseling Competition organized by UPES, Dehradun
Invited as a panellist at a discussion on 'Challenges faced by young IP practitioners and the opportunities provided by INTA', International Trademark Association's (INTA) Government Relations Program, New Delhi, 2019
Invited as a panellist at a roundtable focused on 'Challenges and opportunities faced by Young Professionals in the realm of IP', International Trademark Association's (INTA), Dubai, 2018
Boards, Committees, Trusts & Positions
Serves on the 'International Amicus Committee' of the International Trademark Association (INTA), 2020-2021
Serves on the 'Damages & Injunctions Committee' of the Intellectual Property Owners Association (IPO), 2019-2020
Affiliations, Memberships & Participations
Member, International Trademark Association (INTA)
Member, Intellectual Property Owners Association (IPO)
Languages