Belated Renewal of Registration of KLITOLIN Allowed due to TM Registry Lapse
The Bombay High Court has prohibited the Registrar of Trade Marks' from removing a trademark registration, on the grounds that the Registrar could not prove that it sent the registrant a renewal notice prior to the registration lapsing.
In Kleenage Products (India) Private Limited vs The Registrar of Trade Marks and Anr. [Writ Petition No. 850 of 2015], the Petitioner sought that the Registrar of Trademarks be prohibited from removing the Petitioner's registration from the Register of Trade Marks for non-renewal. The Petitioner alleged that the Registrar had failed to issue the statutorily mandated renewal notice to the registrant prior to the lapse of its registration. The Petitioner consequently also sought that the Bombay High Court issue directions to the Registrar to allow the Petitioner to restore and renew its registration.
In its judgement dated January 17, 2018, the Bombay High Court allowed the Writ Petition, placing reliance on an earlier ruling of the Delhi High Court as per which "The scheme of the Act and the Rules…is that before the removal of the mark from the register, the Registrar must give prior notice…to the registered proprietor in writing…of the impending expiry of registration of the mark." The Court further observed that "In the absence of documentary evidence…by the respondent, it cannot be concluded that such notices were sent and the petitioner is in receipt of the same."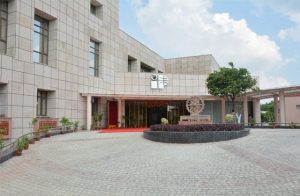 [Image sourced from http://ipindia.nic.in]