CNN Found to be a Well-Known Mark
The Delhi High Court has determined the mark CNN to be a well-known mark in its November 16, 2017 judgment in Cable News Network, Inc. vs. Anshu Jain and Ors [CS(Comm.) 924/2016].
The Plaintiff, Cable News Network, Inc. sought an injunction against the Defendants' use of CNN DIGITAL for its internet marketing services. The Defendants had registered and were using the domain name <cnndigital.com> for their services.
The Defendants did not appear to contest the suit, which was decided ex-parte. The Court awarded the Plaintiff an injunction, observing that the possibility of customers or users being confused or misled due to the Defendants' use of www.cnndigital.com cannot be ruled out. The Court observed further "Well settled position is that potentiality of harm on the internet in much higher as compared to 'brick and mortar' i.e. physical world, due to anonymity and ubiquity of the internet."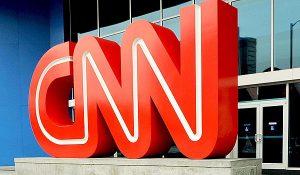 [Image sourced from http://cnnpressroom.blogs.cnn.com/2014/09/03/cnn-ranks-2-in-cable-news-in-august-has-50-advantage-over-msnbc-in-prime-time-full-release/]