India reports increase in trademark, patent and design filings
Cell for IPR Promotion and Management (CIPAM) has published statistics for trends in IP filings in India for the fiscal year 2018-2019. The number of patent and trademark applications filed during the year saw an increase by 5.9% and 24% respectively as compared to the previous year.
While the number of design filings in the year also saw an increase by 6.3%, there was a dip of 22% in the copyright filings made during this period.
An increase of 8.6% in the number of patents granted during the year has also been reported – from 47,695 grants in 2017-18 to 51,781 grants in 2018-19.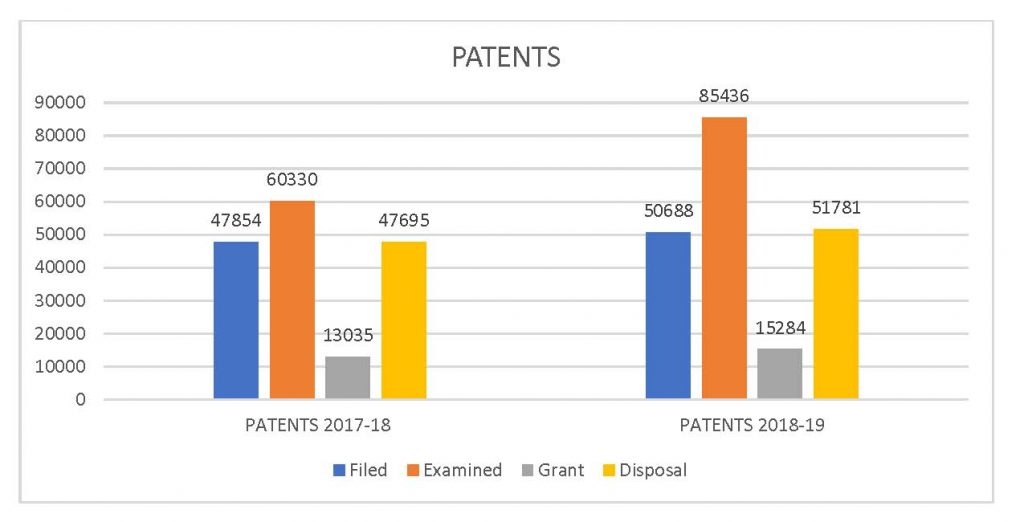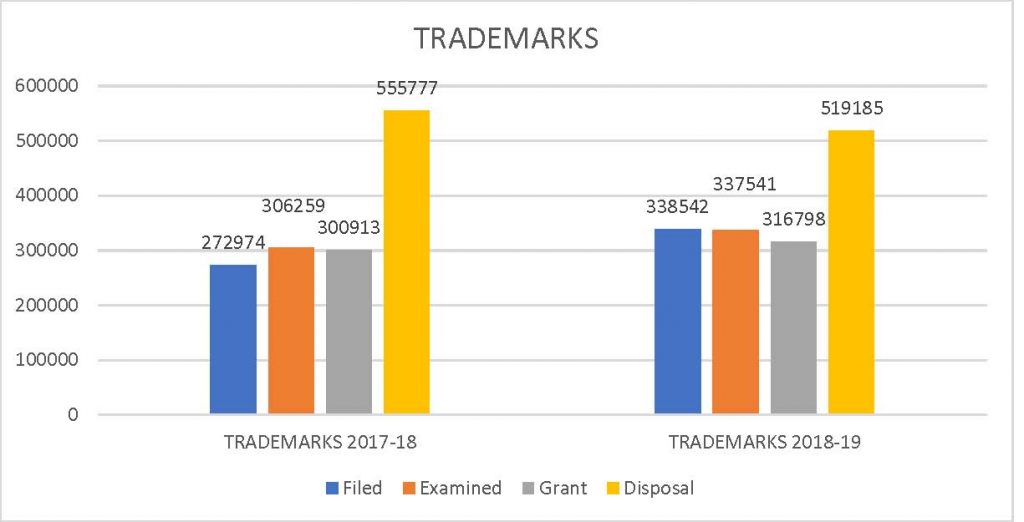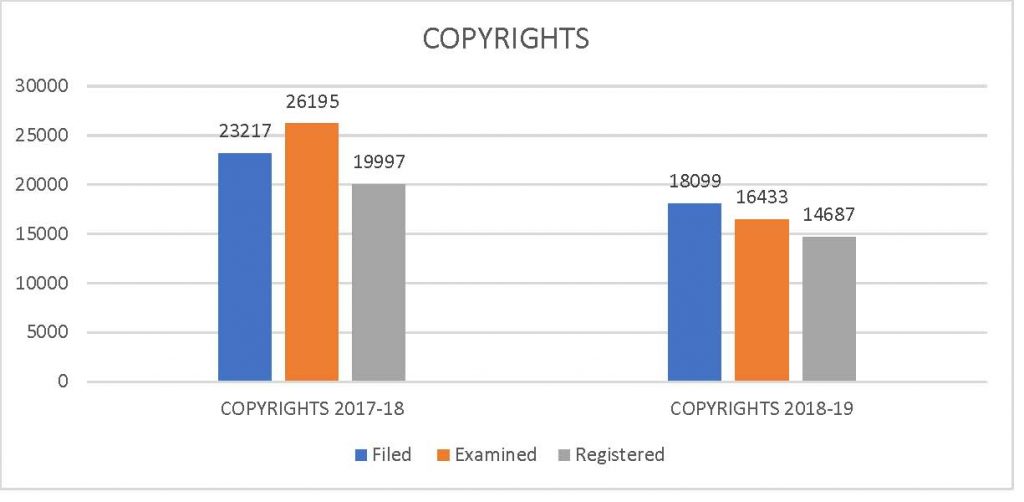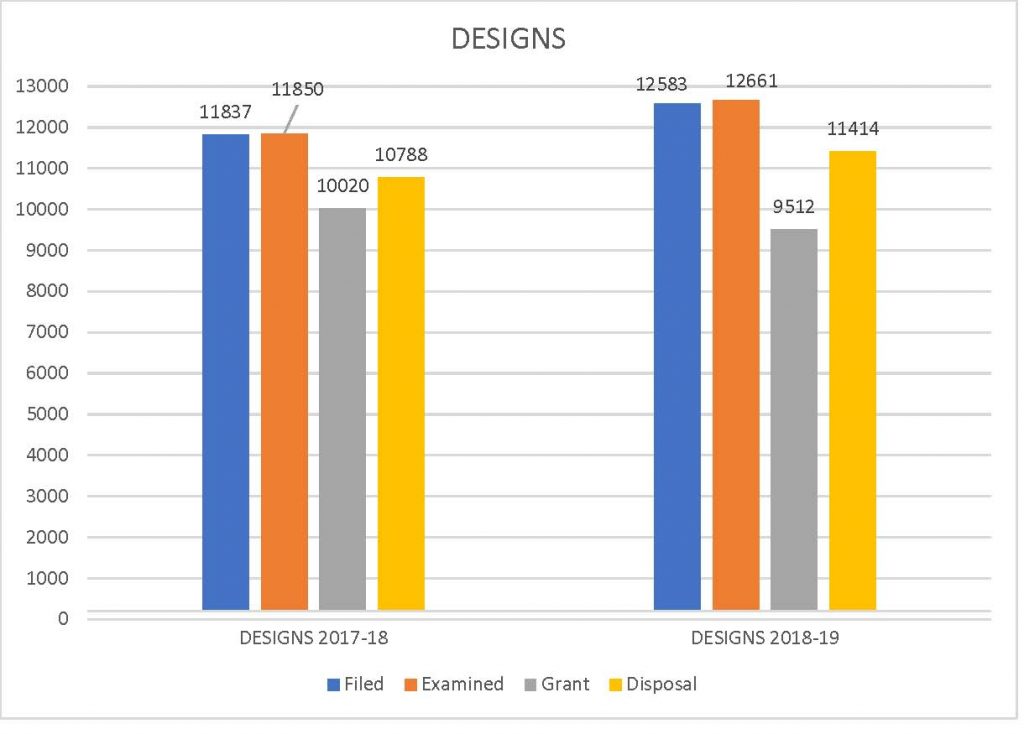 Source: http://cipam.gov.in/iptrends/