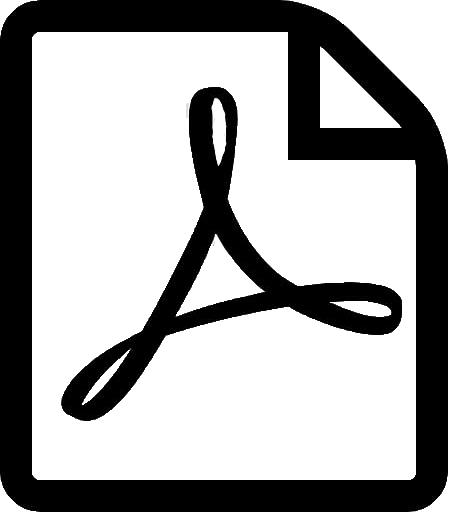 Aparna Sreedhar

Partner

IP & Copyrights Practice
Aparna Sreedhar practises and specialises in the Intellectual Property Laws. Aparna's practice focusses on matters related to trademarks, tradenames, copyrights and related rights, technology and data privacy. In the WTR 2021 rankings, Aparna was described as an "Responsive and thoughtful".
Aparna has experience working with clients, ranging from individuals, start-ups and small businesses to Fortune 500 companies. She has represented clients in a diverse array of industries, including apparel, cosmetics, hospitality, entertainment and media, electronics, technology, food and beverage, and education.
Aparna's practice includes handling every aspect of trademark and copyright prosecution, including trademark searching and clearance, devising pre-filing strategies, preparing and filing trademark and copyright applications, handling global assignment, merger and licensing transactions, and maintenance of global trademark portfolios. She also actively advises on oppositions and cancellations (including cross-border oppositions and cancellation actions), enforcement and litigation actions. Aparna has represented clients in contested proceedings before the Trademark Registry, Copyright Registry and IPAB (Intellectual Property Appellate Board). She has also represented clients in arbitrations for domain name disputes and particularly INDRP proceedings before the NIXI (National Internet Exchange of India).
She negotiates and drafts licenses, coexistence agreements, multi-jurisdictional settlements, co-branding agreements, franchising agreements, sponsorship agreements, artist agreements and other IP content agreements. She also manages IP due diligence projects for a diverse range of mergers and acquisitions, and other corporate transactions. She advises and addresses clients' queries on matters relating to data protection, collection and use in India.
She counsels clients regarding counterfeiting, and piracy and helps them devise effective enforcement strategies which include conducting investigations, drafting and issuing Legal Notices, conducting raids with local officials and registering IP rights with Customs Officials, and lawsuits.
Her practice covers a diverse spectrum of criminal cases including copyright infringement and piracy, trademark counterfeiting, offences under the IT Act, cyber-crime like phishing, identity theft, hacking, fraud, offences under the Companies Act and other corporate laws, corruption, cheating, criminal breach of trust, defamation, white collar crimes like financial frauds, banking frauds, NFRA (MCA) crime, economic offences, money laundering and cheque bouncing cases.
She handles criminal prosecutions and defences through all stages including summons, bail, framing charges and quashing of charges, evidence and trial, as well as revisions and appeals.
Expand All
Practice Area
Copyrights – Prosecution and Registration; Anti-Piracy; Civil & Criminal Infringement of Copyright; Licensing & Assignment; Disputes & Enforcement; Distribution & Syndication; Taxation of Royalties; Border Enforcement; Content Agreements; Production Houses, Celebrities, Artists, Personalities, Fandom, Privacy, Parody, Adaptation, Creativity & Art; Defamation, Debasement, Distortion & Denigration; Author's Rights; Freedom of Speech & Expression, IP-Expressions; Copyrights & Related Rights in Social & Electronic Media, Advertising, Broadcasting, TV, Film, Music, Press & Publishing; Digital Rights & Digital Piracy; Intermediary Liability; Communications & Convergence; International Copyrights
Licenses, Accreditations, Internships & Education
Advocate, Bar Council of Delhi
B.S.L., LL.B., (Indian Law Society) ILS Law College, Pune
Diploma in Business Laws, Asian School of Cyber Laws, Pune
Diploma in National Security and International Relations, Deccan Education Society, Pune
Recognitions, Awards, Citations & Mentions
Described as "Responsive and thoughtful" in World Trademark Review's WTR 1000 rankings, 2021
Described as "IP transactions expert", in World Trademark Review's WTR 1000 rankings, 2020
Featured among recommended practitioners for Trademark Prosecution and Litigation in India by Leaders League, 2020
Publications & Submissions
Speaking Engagements & Related Events
Delivered guest lecture 'IP & Film Industry, Annapurna College of Film and Media Hyderabad, 2021
Conducted webinar 'Enforcement of IP Rights during COVID' at ILS Law College, Pune, as part of Tech-IPR Webinar Series, 2020
Moderated Table Topic on 'Tackling Counterfeit: Effective enforcement in India and China', International Trademark Association (INTA) Annual Meeting, 2018
Boards, Committees, Trusts & Positions
Serves as Consultant at Annapurna College of Film and Media, 2021-2022
Serves as Co-Chair, Copyright Law Committee's 'International Issues Sub-committee' of the American Intellectual Property Law Association (AIPLA), 2020-2021
Serves on the 'Privacy and Data Security Committee' (AIPLA) of the American Intellectual Property Law Association (AIPLA), 2020-2021
Serves on the 'Building Bridges Committee' of The International Trademark Association (INTA), 2020-21
Serves on the Copyright Law & Anti piracy Committee of the Intellectual Property Owners Association (IPO), 2020 – 2021
Affiliations, Memberships & Participations
Member, High Court of Delhi Bar Association (DHCBA)
Member, International Trademark Association (INTA)
Member, American Intellectual Property Law Association (AIPLA)
Member, Intellectual Property Owners Association (IPO)
Languages
English
Hindi
Tamil
Telugu