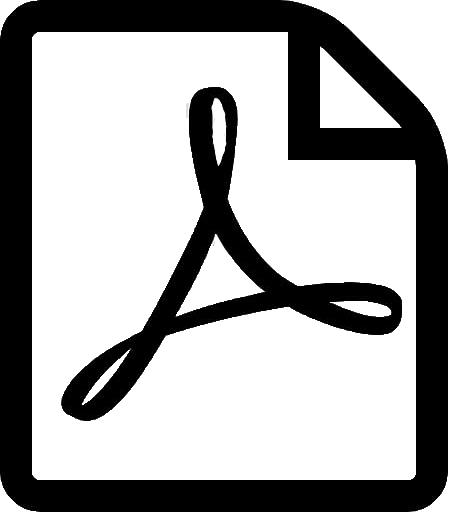 Ashwani Balayan


Partner
Practice Head - Patents & Designs
A Partner at the firm for over ten years, Ashwani heads the firm's patents and designs practice.
His practice focuses on enforcement, counselling, and litigation. He specializes in designing strategies for enforcement and dispute resolution in contentious proceedings including oppositions, revocations, and court litigation matters.
As a registered patent attorney, his core areas of expertise is in drafting, prosecuting and enforcing patent claims across different areas of technologies, with special emphasis on biotechnology and pharmaceutical related inventions. He assists clients in drafting, filing and prosecuting national and international patent applications. As part of his patents practice, he is also engaged by clients for pre-grant and post-grant oppositions, patent revocations proceedings, infringement actions, advise on patentability and enforceability of claims in India, etc. He also advise clients on the registrability of designs, suitability of representations, as well as the piracy and enforcement of designs. He regularly represent clients in court litigation matters involving patents and designs.
As part of its enforcement and litigation practice, he spends a good amount of time in working out amicable resolutions/settlements in contentious matters. He is involved in preparing Legal Notices and representing clients before high courts, the supreme court, district courts as well as quasi-judicial tribunals, boards, regulatory authorities and commissions for matters involving patents, designs, trademarks, copyrights, and other IP. He often assists clients in conducting local raids against infringers for search and seizure of counterfeit goods.
Ashwani also assists clients in complying with and obtaining necessary regulatory approvals for protection of patents and plant varieties, such as under the National Biodiversity Act, etc. He also advises and assists clients in identifying and protecting relevant trade secrets and technical know-hows. He advises clients on transactional matters including license and assignment agreements, co-ownership agreements, joint-venture agreements, consent agreements, coexistence agreements, rights re-structuring agreements in respect of patents, technology, designs, plant variety registrations, trade secrets, technical know-hows, etc.
Ashwani also works closely with in-house counsels of several Fortune 500 companies, international as well as domestic, as well as academic institutes / universities, SMEs, start-ups, etc. in protecting and managing their IP portfolios in India, providing strategies and recommendations for all-round protection under different forms of IP.
Expand All
Practice Area
Patent Claims & Specification Drafting; Patent Invalidations & Revocations; Pre-grant and Post-grant Patent Oppositions; Patent Infringement suits; Patent Appeals; Patent Policies, Laws & Regulations; Patent Review & Advisory; Standard Essential Patents; Inventions, Innovations & Utility Patents; Technical Know-hows & Trade Secrets; Technical Standards & Certifications; Commercial Working of Patents; Patent Prosecution Highways; Patent Treaties & Harmonisation; Compulsory Licensing & Cross Licensing of Patents; Patents – Medical Devices, Prosthetics, Healthcare Technologies, Climate Change Mitigation & Green Technologies; Industrial Designs – Prosecution, Regulations, Enforcement, & Harmonisation; Design Piracy Suits.
Licenses, Accreditations, Internships & Education
Advocate, Bar Council of Delhi
Patent Agent, Indian Patent Office
Patent Facilitator, Scheme for facilitating Start-ups Intellectual Property Protection (SIPP), Government of India
LL.M. (I.P.R.), University School of Law & Legal Studies, G.G.S. Indraprastha University, New Delhi
LL.B. (I.P.R. Hons.), Rajiv Gandhi School of Intellectual Property Law (RGSOIPL), Indian Institute of Technology (IIT), Kharagpur
B. Tech (Biotechnology), University School of Biotechnology, G.G.S. Indraprastha University, New Delhi
Competition Law & IP Rights Course, Federation of Indian Chambers of Commerce & Industry (FICCI)
Reported & Other Cases (Representative)
Dura-Line India Pvt. Ltd. Versus Jain Irrigation Systems Ltd. [CS (OS) No. 796/2013 & CC No. 81/2013, High Court of Delhi] – represented the Defendants and Counter-Claimants in a Patent and Design infringement suit, and counter-claim for revocation of patent and design under the Patents Act, 1970 and Designs Act, 2000.
Indovax Pvt. Ltd. Versus Merck Animal Health & Ors. [CS(OS) 2047/2013, High Court of Delhi] – represented the defendants in a trademark infringement suit under The Trade Marks Act, 1999
Borivali Biryani Centre Versus Marriott International Inc. & Ors. [COMIP/245/2015, High Court of Bombay] – represented the defendants in a trademark infringement suit under The Trade Marks Act, 1999
Project Management Institute Inc. & Anr. Versus Project Management Certification Institute & Anr. [CS (OS) No. 529/2011 & CS (OS) No. 630/2011, High Court of Delhi] – represented the plaintiffs in a copyright infringement and trademark infringement and passing off suit under The Trade Marks Act, 1999 and The Copyright Act, 1957
Life Technologies Corporation & Anr. Versus ATZ Lab Solutions (India) Pvt. Ltd. & Ors. [CS(OS) No. 1698/2012, High Court of Delhi] – represented the plaintiffs in a trademark infringement and passing off suit under The Trade Marks Act, 1999
Viacom International Inc. & Anr. Versus Eliperi Stationery Return Gifts [COMS 464/2017, High Court of Bombay] – represented the plaintiffs in a trademark infringement and passing off suit under The Trade Marks Act, 1999
Viacom International Inc. & Anr. Versus Shubham Return Gifts [COMS 25/2017, High Court of Bombay] -represented the plaintiffs in a trademark infringement and passing off suit under The Trade Marks Act, 1999
Merck Sharp & Dohme Corp. & Ors. Versus Dabur India Limited [CS (OS) No. 358/2007, High Court of Delhi] – represented the plaintiffs in a trademark infringement and passing off suit under The Trade Marks Act, 1999
Merck Sharp & Dohme Corp. & Ors. Versus Natco Pharma Limited [CS (OS) No. 359/2007, High Court of Delhi] – represented the plaintiffs in a trademark infringement and passing off suit under The Trade Marks Act, 1999
Merck Sharp & Dohme Corp. & Ors. Versus Sun Pharmaceutical Industries Limited [CS (OS) No. 360/2007, High Court of Delhi] – represented the plaintiffs in a trademark infringement and passing off suit under The Trade Marks Act, 1999
Merck Sharp & Dohme Corp. & Ors. Versus Getwell Life Sciences [CS (OS) No. 361/2007, High Court of Delhi] – represented the plaintiffs in a trademark infringement and passing off suit under The Trade Marks Act, 1999
Merck Sharp & Dohme Corp. & Ors. Versus Cipla Limited [CS (OS) No. 747/2007, High Court of Delhi] – represented the plaintiffs in a trademark infringement and passing off suit under The Trade Marks Act, 1999
Publications & Submissions
Speaking Engagements & Related Events
Presented 'India IP Updates', in collaboration with ASSOCHAM (Associated Chambers of Commerce of India), at the IPO Annual Meeting 2020. The video of updates is available here (IPO login required)
Conducted webinar 'Practical Session on Drafting Patent Claims for Biotechnology and Pharmaceutical Related Inventions' in the 'National Workshop on Patent Drafting' organised by Department of Science & Technology (DST) in collaboration with CIPAM (Cell for IPR Promotion and Management) and TISC (Technology and Innovation Support Centre), 2020
Speaker on 'Patenting Biosimilars in India: Fears & Opportunities' in the 'World Intellectual Property Forum' (WIPF), 2018
Speaker on 'Techniques of Patent Claim Drafting' and 'Claims for Biotechnology Related Inventions' in the 'National Workshop on Patent Drafting' organised by Department of Science & Technology (DST) in collaboration with CIPAM (Cell for IPR Promotion and Management), TISC (Technology and Innovation Support Centre) & RAJCOST (Rajasthan Council of Science &Technology), 2018
Moderated Table Topic on 'Trademark Infringement by Fan Contents and Parodies: Challenges in Enforceability and Solutions', (International Trademark Association) INTA Annual Meeting, 2018
Speaker in panel discussion on 'Challenges in Commercialization of Patents' in Global Legal & IP ConfEx, 2018
Speaker on 'Legal perspective for Patenting Biotechnology innovations in India' in a workshop conducted by BIO (Biotechnology Industry Organization), 2013
Boards, Committees, Trusts & Positions
Serves on the 'Asian Practice Committee' of the Intellectual Property Owners Association (IPO), 2020-2021
Serves on the 'Designs Committee' of the International Trademark Association (INTA), 2020-2021
Serves on the 'IP Practice in the Far East Committee' of the American Intellectual Property Law Association (AIPLA), 2020-2021
Affiliations, Memberships & Participations
Member, Supreme Court Bar Association (SCBA)
Member, High Court of Delhi Bar Association (DHCBA)
Member, Intellectual Property Owners Association (IPO)
Member, International Trademark Association (INTA)
Member, Asian Patent Attorneys Association (APAA)
Member, International Association for the Protection of Intellectual Property (AIPPI)
Member, Licensing Executives Society (LES)
Member, American Intellectual Property law Association (AIPLA)
Languages