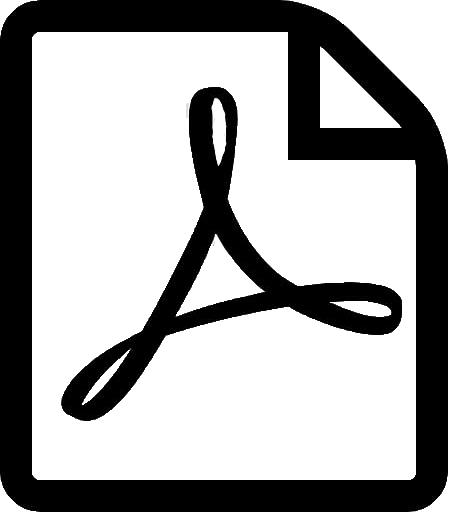 Abhimanyu Kumar

Partner

IP & Corporate-Commercial Practice
Abhimanyu has experience of more than 10 years in the legal field with focus on General Corporate & Commercial Practice, Intellectual Property Rights (IPR) and General and Commercial Litigation.
His practice involves providing full spectrum of services to companies. He regularly advises and assists companies with respect to deal negotiations, consultations, complex advisory matters, corporate due diligence, statutory and regulatory compliances, obtaining regulatory approvals as well as drafting and vetting of the entire gamut of transactional documents.
His years of legal experience and problem-solving skills have enabled him to analyse and provide solutions to commercial disputes which has helped clients to mitigate and avoid protracted litigations. His unique insights in corporate transactions help in providing effective solutions and resolving issues for clients.
Abhimanyu advises clients on corporate matters, cross border transactions which include drafting, vetting & negotiating general and commercial contracts, including but not limited to non-disclosure agreement, lease deeds, documentation with respect to merger and acquisitions, revenue sharing agreements, hire-purchase agreement, joint venture agreements, franchise agreements, master service agreements. Abhimanyu also advises Indian and International clientele with respect to employment contracts, which include but not limited to employment law compliances, enforceability of non-compete, confidentiality and trade secret covenants, termination and settlement agreements.
In the real-estate sector, Abhimanyu also handles real-estate commercial matters, which include advising clients on title investigation of property, development and re-development of projects, various statutory and regulatory compliances as well as preparing due-diligence reports for properties.
Abhimanyu also has significant experience in the field of litigation and his practice involves handling lawsuits pertaining to infringement and enforcement of various branches of IP, conducting negotiations with opposing counsels towards settlement of disputes. He also has vast experience in appearing before Supreme Court, Delhi High Court, District Courts, Consumer Forum as instructing and arguing counsel with respect to Civil, Corporate and IP matters.
In the field of Intellectual Property Rights, his practice involves prosecution and rights registration for a range of national and international clients. He advises clients on the prosecution aspect of trademarks, service marks, trade-names, domain names, geographical indications, copyrights, etc. His work also involves advising and assisting clients in drafting and vetting license and assignment agreements, drafting and vetting IP clauses in contracts. His area of practice involves initiating oppositions and cancellations, including drafting and filing notices of opposition, counter statements, attending hearings before examiners/officers/arbitrators at the respective authorities. He also shares responsibility for contentious matters before the Trademarks Office, the Design Office, the IPAB (Intellectual Property Appellate Board), and the NIXI (National Internet Exchange of India).
Expand All
Practice Area
IP Contracts, Agreements, Licensing, Franchising, Combinations, Assignments, Mergers and Acquisitions, Transactions & Restructurings – Terms & Conditions, Stamp Duty, Registration, Fees, Amortizations, Rents, Commissions & Royalties; Taxation of Royalty; Shrink Wrap Agreements; Incorporations & Corporatizations; Trusts, Companies, Subsidiaries, Shareholding Structures & IP-Holdings; Hire-purchase, Sale & Purchase & Agreements to Sell; Articles of Association; Employment; Ownership & Shareholding, Covenants & Equities; Cross Holdings; Mortgages, Foreclosures, Reversions & Special Arrangements for IP
Licenses, Accreditations, Internships & Education
Advocate, Bar Council of Delhi
Judicial Clerkship with Hon'ble Justice Mr. Anil Kumar Pathak, High Court of Delhi
B.A. LL.B. (Hons.), Amity Law School, Indraprastha University, New Delhi
Internship with Hon'ble Justice Sudershan Kumar Misra, High Court of Delhi
Diploma in Intellectual Property Rights (I.P.R.), Indian Law Institute, New Delhi
Diploma in Law of Corporate Mergers & Acquisitions, Asian School of Cyber Law, Pune
Reported & Other Cases (Representative)
Uttar Pradesh Power Corporation Ltd. Versus National Thermal Power Corporation Ltd. (NTPC) and Ors. [(2011)12 SCC 400, Supreme Court of India] – represented NTPC, the respondent in a dispute with respect to determination of electricity tariffs under The Electricity Regulatory Commissions Act, 1998
Indraprastha Gas Ltd. Versus Petroleum and Natural Gas Regulatory Board (PNGRB) [2012 ELR (DELHI) 1013, High Court of Delhi] – represented the respondent in a challenge to an order fixing tariffs under The Petroleum and Natural Gas Regulatory Board Act, 2006
Karam Chand Thapar and Bros. (CS Ltd.) Versus National Hydro Electric Power Corporation Ltd. (NHPC) and Ors. [185 (2011) DLT 729, High Court of Delhi] – represented NHPC, the respondent in a commercial contractual dispute wherein the legality of the arbitral award had been challenged under The Arbitration and Conciliation Act, 1996.
General Electric Canada Inc. and Ors. Versus National Hydroelectric Power Corporation Limited (NHPC) [MANU/DE/1896/2012, High Court of Delhi] – represented the respondent in a dispute involving challenge to an arbitral award passed under The Arbitration and Conciliation Act, 1996.
L. Barik Versus Union of India (UOI) and Ors. [186 (2012) DLT 524, High Court of Delhi] – represented UOI, the respondent in writ petition against an order of dismissal of the petitioner by the Disciplinary Authority.
Agastya Mihir R. Dalmia & Anr. Versus Surender Pahuja & Ors. [CS(COMM) No.1650/2016, High Court of Delhi] – represented the plaintiffs in a suit for trademark infringement under The Trade Marks Act, 1999
Sandaya Educational Society and Others Versus Union of India (UOI) and Others [185 (2011) DLT 65, High Court of Delhi] – represented UOI, the respondent in a writ seeking quashing of land acquisition proceedings under The Land Acquisition Act, 1894
Mona Thakur Versus Union of India (UOI) and Others [MANU/DE/0215/2012, High Court of Delhi]- represented UOI, the respondent in a writ petition with respect to allotment of dwelling unit by Army Welfare Housing Organization.
Publications & Submissions
India: Ability to Sue for Infringement—Trademark vs. Copyright (International Trademark Association) INTA Bulletin, June 2, 2021
Submission (along with Sri Lekha) dated May31, 2021 (available here) comments on 

Draft Vision document for Phase III of the e-Courts Project

Submission (along with Manavi Jain) dated January 18, 2021 (available here) comments to the NITI Aayogon the Guiding Principles for the Uniform National-Level Regulation of Online Fantasy Sports Platforms in India
'India Resumes Show-Cause Hearings After INTA Meeting' (International Trademark Association) INTA Bulletin, October 21, 2020
Submission (along with Sunidhi Bansal) dated October 02, 2020 (available here) comments on Central Consumer Protection Authority (Prevention of Misleading Advertisements and Necessary Due Diligence for Endorsement of Advertisements) Guidelines, 2020
'Comparative Advertisement in India, UK & US and Product Disparagement', Articles Section, Manupatra, 2016
Speaking Engagements & Related Events
Co-conducted webinar 'A Practitioner's Guide to Trademark Law' for the students of National Law University, Odisha (NLUO), 2020 (with Nayantara Malhotra)
Boards, Committees, Trusts & Positions
Serves on 'Trademark Office Practice Committee' of The International Trademark Association (INTA), 2020- 2021
Serves on 'Corporate IP Management & Operations Committee' of the Intellectual Property Owners Association (IPO), 2020-2021
Affiliations, Memberships & Participations
Member, High Court of Delhi Bar Association (DHCBA)
Member, International Trademark Association (INTA)
Member, Intellectual Property Owners Association (IPO)
Languages